This year we have seen a lot of negativity in the media about trans people. But where have been the positive and optimistic stories of trans people that we all know exist? As this year comes to an end, we compiled a list of our favourite trans media from 2021. These suggestions were fielded from Gendered Intelligence staff members, volunteers, youth group members, and our supporters.
Pride and Joy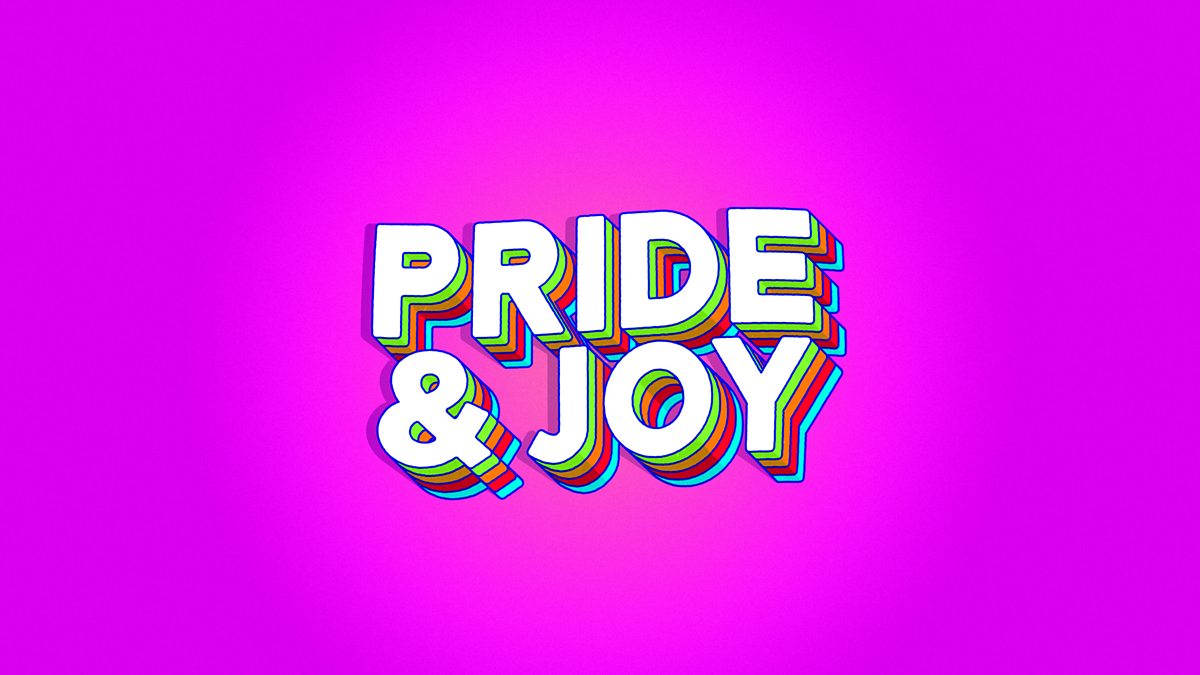 Podcast
https://www.bbc.co.uk/sounds/brand/p08cklsr
Recommended by Niko, volunteer
Content warning: Topics include sex and reproduction
Pride and Joy is a podcast about queer family planning and parenting. It depicts queer families in a positive way for a change.
The Transgender Issue
Book
https://www.waterstones.com/book/the-transgender-issue/shon-faye/9780241423141
Recommended by Cara English, Head of Public Engagement
Content warning: Explicit mentions of transphobia throughout
A groundbreaking treatise on trans liberation by writer Shon Faye. An instant Sunday Times (boo) bestseller (yay), The Transgender Issue is having rare moments of cut-through with those unfamiliar with matters/issues facing trans people in the UK at this particular moment in time, as well as spelling our steps we can take towards wider liberation for all marginalised people.
Keyboard Fantasies
Film
https://www.keyboardfantasies.movie/
Recommended by Hag, Administrative Assistant
Content warning: Discussions of homophobia including visual depictions of electroconvulsive therapy, misgendering of a trans person
Keyboard Fantasies is a beautiful, uplifting documentary about how Beverly Glenn Copeland's music, forgotten for decades, was rediscovered. Glenn, now an out and proud trans man, talks about his upbringing in America, his college years in Canada, and his subsequent music career. Glenn radiates a joy for life that is absolutely infectious and it makes me so happy to see stories like his being told.
Detransition, Baby
Book
https://www.waterstones.com/book/detransition-baby/torrey-peters/9781788167208
Recommended by Georgie, administrator
Content warnings: Transphobia and homophobia, 'outing', domestic violence, miscarriage, suicide
Much has already been said on Torrey Peter's achievement in writing specifically for trans people. Her debut novel bypasses a basic understanding of Trans 101 subjects, refusing to accomodate cis audiences to explain language around hormones and trans bodies. This approach gives 'Detransition Baby' an edge that most stories about trans people do not share. Its narrative is not patronisingly simple, and its characters are not easily delineated into heroes and villains. The reader instead is given a respectfully truthful account of trans life, interconnecting the messy themes of pregnancy, family, and ageing.
The book also received a nomination for the Women's Prize for Fiction, making Peters the first trans woman nominated for the prestigious U.K. literary award. The nomination triggered the usual, boring pushback from people who want such shortlists to be only for cis nominees. On the prize itself, Peters' response was characteristically irresolute: "Everybody wants a prize to be unadulterated pleasure. Because I'm trans, I don't get that purity of recognition".
Stone Fruit
Graphic novel
https://www.theguardian.com/books/2021/may/25/stone-fruit-by-lee-lai-review-breaking-up-is-hard-to-do
Recommended by anonymous volunteer
Lee Lai is a mixed race, transgender artist from Melbourne, Australia, currently living in Tio'tia:ke (known as Montreal), Quebec. This is her first graphic novel and it is about queer chosen (and not chosen) family, being vulnerable and learning how to play and be free like the weird little animals we all are.
Angelica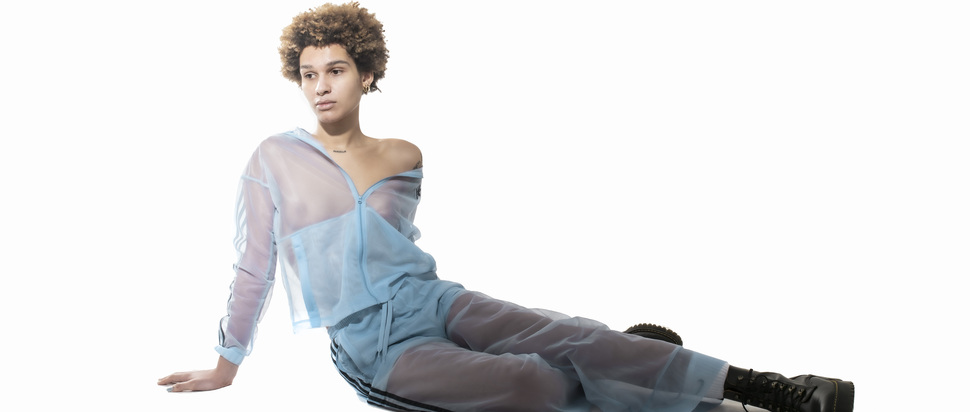 EP
https://taahliah.bandcamp.com/album/angelica
Recommended by Cleo, Communications Officer
Content warning: tagged explicit content but no content warning.
SAY award nominated EP from TAALIAH, a black trans rising star of the Glasgow club scene. The tracks were made in lockdown and have an appropriately edgy feel, but they're shot through with off-beats and cheeky vocals that bring a sense of fun and levity, and the promise of an eventual return to the dancefloor.
Tom's Story
Immersive film
https://info.verizonenterprise.com/inclusive-stories
Recommended by anonymous volunteer
5G, MEC, and AI are more than just innovations. They can be used to create empathy, transform learning, and bring emotion into the world of technology.
A short film that uses AI to read the emotions of the viewer and change the narrative according to their reactions. In this film, we meet Tom, a young trans man on his first day of work. The film is by Jake Graf (a trans writer/director), stars Kai Nossek (a trans actor) and is dedicated to Gendered Intelligence.
Gender Euphoria
Book
https://www.waterstones.com/book/gender-euphoria/laura-kate-dale/9781800180567
Recommended by Eden, volunteer
Gender Euphoria is an anthology of positive trans stories, in an attempt to cut through the seemingly endless negative coverage and portrayal of trans people in the media.
Call Me Mother
Podcast
https://podcasts.apple.com/gb/podcast/call-me-mother/id1556479286
Recommended by Cara, Head of Public Engagement
This podcast features a series of conversations with 'queer elders', hosted by Shon Faye. 'Call Me Mother' is an empowering resource, helping to contexualise contemporary trans struggles within a broader political history. Guests have so far included Stephen Whittle, Sandra Caldwell, and Kate Bornstein.
One Topic At A Time
"…It doesn't matter where you started, all that matters is the path you have taken and the one you will be on in the future…"
YouTube series
https://www.youtube.com/c/OneTopicAtATime
Recommended by Phoenix, volunteer
One Topic At A Time is a Canadian YouTuber who often dives into various Subreddits to narrate and talk about the posts. In his r/traaa videos he is diving into the r/traaaaaaaaannnnnnsssssss subreddit and sharing and talking about funny posts. His responses are incredibly affirming and very wholesome.
Alok on Unruly Beauty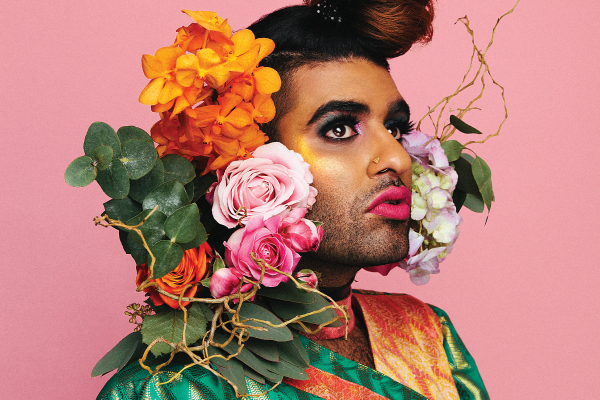 Podcast
https://forthewild.world/listen/alok-on-unruly-beauty-245
Recommended by Clare, Learning Development and Wellbeing Coordinator
In this podcast, Alok Menon offers pearl after pearl of poetic insight. Alok is tired of critique without creativity – and so this is a call to creative arms in which they speak of the political power of gender non-conformity and the unruly beauty of being real. Weaving topics, Alok shows how colonialism, racism and heteronormativity work together to restrict everyone, and articulates how only collective struggle led by BIPOC trans and queer people can free us all. In their words "you survive by finding beauty in bleak and impossible situations". This is a podcast full of hope for transformation and trans liberation.
Dear Senthuran: A Black Spirit Memoir
Book
https://www.waterstones.com/book/dear-senthuran/akwaeke-emezi/9780571366149
Content warnings: suicidal ideation and description of suicide attempts, self harm, discussions of homophobia, transphobia and sexual abuse
Akwaeke Emezi is a black trans non-binary writer. In this memoir, told through letters to friends, to biological family and chosen family, and other storytellers, Emezi tells the story of their life. From heartbreak to chronic pain, from reshaping and remaking their physical body to navigating success as a writer, it's a tender, raw and sometimes brutal book.